Readers Respond to Lab Leak #8
Josh Marshall
I don't know who's right or wrong. But I am as sure as I ever have been that this site's greatest resource is its rich store of incredibly knowledgable readers. From TPM Reader PL …
Now that the lab leak theory has been back in the news, the fact that one of the first identified clusters was at a Wuhan wholesale food market is being discussed again. This happens to be an area where I have some understanding, and I've been frustrated with the degree to which everyone is reading things into it without context. Lab leak enthusiasts suggest that because it popped up in the same city as a virus lab it is evidence for the leak, whereas other people just used it to focus on racist "Chinese people eating weird things" stories. But the more likely explanation strikes me as a lot less interesting.

When I was in grad school I spent two years doing field research on design and business strategy in Chinese businesses. As part of this I researched China's wholesale market system, and, as fate would have it, did ethnographic research on consumer electronics wholesale markets in and around Wuhan as well as other sites across China.
Read More
| News
Nearly three months after the head of Michigan's Republican Party unveiled an audacious plan that would allow GOP legislators to circumvent the state's Democratic governor's veto to pass restrictive voting laws, the contours of the scheme remain murky.
Read More
| Muckraker
Over the past two months of infrastructure talks, there's been a constant refrain from Republican negotiators: why not just use all the unspent COVID aid money to pay for the bill?
Read More
| Muckraker
A 22-year old Pennsylvania man raked in thousands of dollars by impersonating various members of the Trump family, Manhattan federal prosecutors said on Tuesday.
Read More
| News
In March last year, the anti-Semitic broadcaster Rick Wiles said the spread of COVID-19 in Israel's synagogues was a sign from on-high.
Read More
| Cafe
As a lifelong novel consumer who enjoys throwing myself into other worlds for hours on end, it probably won't come as a surprise that I don't read too many short stories.
Read More
| News
Months before Manhattan district attorney Cy Vance announced that he would not seek reelection for a role in which he oversees a criminal investigation into Trump and his company, a public defender and former reality TV star who had already been angling to replace him was tweeting about the DA office's investigation into Trump.
Read More
| News
"First of All, James Ball III, you are full of poop," wrote one Republican Party functionary to another in a bitter, paramilitary-tinged rift over the future of the GOP in Multnomah County, Oregon.
"That is a legal term used by bible believing Christians," the email continued, "who want to say something much much stronger but err on the side of caution."

Read More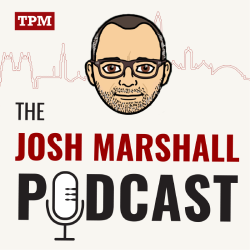 Ep. 176: So…What Now?
Josh and Kate discuss Senator Joe Manchin's opposition to S1 and newly reiterated refusal to touch the filibuster, analyzing the way forward for Democrats w...
MEMBER EXCLUSIVES
PRIMEWIRE